Human Resources
·
Deepki SAS
·
Hybrid Remote
Talent Acquisition Intern / Stagiaire Recrutement (f/m/d)
Vous recherchez une mission de stage en Recrutement dans une société à Impact (Transition écologique et énergétique) ? Deepki recrute !
Nos équipes sont un mélange de différents parcours et expériences, qui travaillent tous ensemble afin d'assurer la meilleure expérience utilisateur possible. Pour correspondre à l'état d'esprit de Deepki, il est important d'être ouvert et curieux, avec une bonne capacité d'écoute. Rejoindre Deepki, c'est devenir un joueur d'équipe, et donner un but à son travail en essayant de sauver le monde tous les jours ;)
Dans un contexte de forte croissance, nous recherchons un(e) stagiaire Chargé(e) de Recrutement qui participera au recrutement de profils variés (CDI, CDD, apprentis, stagiaires) en France et à l'étranger.
VOS RESPONSABILITÉS
Évaluation des besoins : briefing avec les managers, définition des postes à pourvoir et profils à rechercher
Préparation de la mission : définition de la stratégie de recherches, rédaction et diffusion des annonces
Identification des meilleurs profils : tri des CV, sourcing sur CVthèques et réseaux sociaux
Sélection des candidats : participation aux entretiens (présentiel, vidéo et/ou téléphone)
Conseil aux managers : participation au processus de décision en accord avec les managers, conseil général en recrutement
Gestion des candidats finalistes : vous accompagnez les candidats finalistes pour finaliser leur arrivée chez Deepki
Onboarding : vous participez à l'accueil des nouveaux collaborateurs (Deepkies)
Vous êtes l'interlocuteur privilégié des candidats, des managers et des différents services. Votre implication dans la réalisation de vos missions vous permettra également de travailler sur des projets RH globaux et sur l'amélioration et le développement des projets de recrutement.
VOTRE PROFIL
Vous préparez aujourd'hui un Master en RH, IAE ou École de Commerce
Vous savez travailler à la fois en équipe et de manière autonome
Vous êtes rigoureux, réactif et créatif
Vous avez un bon esprit d'analyse et vous avez de fortes capacités relationnelles
Vous parlez français (bilingue) et anglais (courant)
DEEPKI
Fondée en 2014, Deepki accompagne les acteurs de l'immobilier dans leur transition vers le net zéro et la durabilité. Nous aidons nos partenaires à construire des stratégies efficaces pour transformer l'immobilier en une force positive pour la planète. Nous sommes la seule entreprise à proposer une plateforme d'intelligence des données ESG entièrement alimentée, associée à des services de conseil spécialisés.

Chiffres clés :
Plus de 400 millions de m² surveillés
Plus de 39 pays où nous opérons
180k+ teqCO₂ d'économies détectées
Plus de 300 références à travers le monde

Deepki : #ImpactForward
La devise de Deepki : "Nous disons ce que nous faisons & nous faisons ce que nous disons !"
Department

Locations

Remote status

Hybrid Remote

Employment type

Internship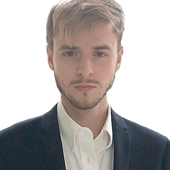 Contact
Cody Bush
Talent Acquisition – Human Resources
Impact forward
We are looking to grow our teams with talents that share our energy and motivation to accelerate the environmental transition at an international scale!


Our profiles are a mix of different backgrounds and experiences, all of whom work together in order to ensure the best possible user experience. To match Deepki's mindset, it is important to be open and curious, with good listening skills. Joining Deepki means becoming a team player, and giving a purpose to your work by trying to save the world every day!
Human Resources
·
Deepki SAS
·
Hybrid Remote
Talent Acquisition Intern / Stagiaire Recrutement (f/m/d)
Loading application form